Located in Ampuis, the historical heart of the Côte Rôtie, our estate has 5 ha (12 ac) of vines on the following "lieux dits" :
Le Champin
La Brosse
Fongeant
Leyat
Les Moutonnes
Côte Blonde
Le Champin
Leyat
Les Moutonnes
Côte Blonde
Fonjeant
La Brosse
It can be drinked in its youth or after 10 years.
It can be  aged up to  40 years.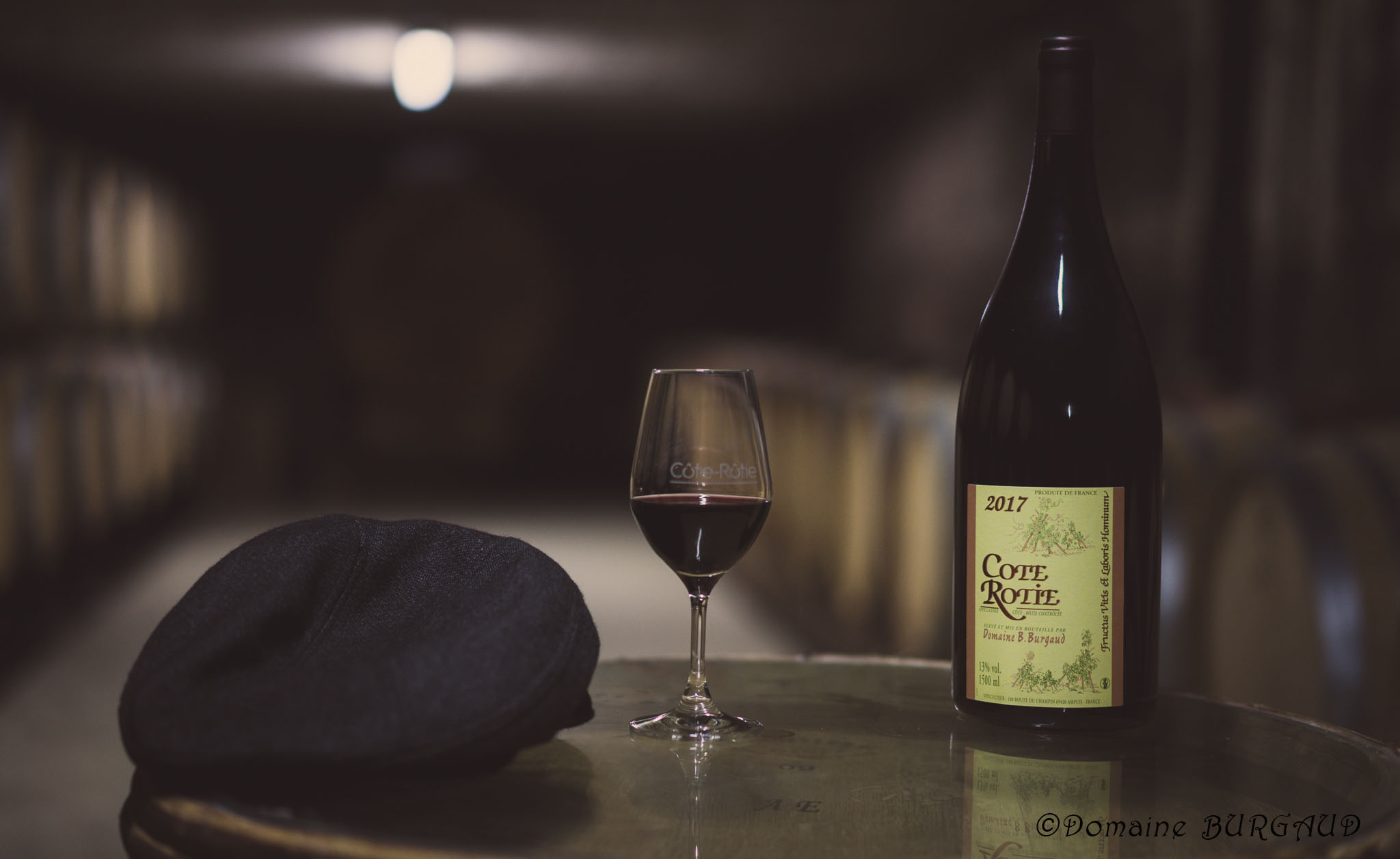 Unique and authentic
We have just one blend per vintage, we don't produce "cuvée speciale" or "cuvée parcelaire".
We prefer to have the same level of quality with all our production and be extremely specific on the harvest dates.
For each vintage, the terroir behaves differently. The weather has a big impact on the wine and its expression.